Member Area Login
Please click below to be taken to the Member Login screen.
SMPS SOUTHWEST REGIONAL CONFERENCE
Looking for new ways to spread the word about your firm? Come and learn how to Build the Buzz at the 2018 Southwest Regional Conference in Salt Lake City, Utah from April 11-13.

This will be an exciting, information-packed two days that will get you to think creatively and approach problems in new innovative ways. Our programming will help remedy career lethargy, create potent business strategies, and provide the antidote to renew your passion for A/E/C Marketing and Business Development!

Hosted by the Hilton Salt Lake City Center, the SWRC will offer an extraordinary environment for collaboration, education, and networking. Step off the beaten path and be prepared to explore the unique networking and social interactions planned. We look forward to meeting you.

Your Conference Co-Chairs,

Kimberly Johnson
Kimberly Robertson
CALL FOR PRESENTATIONS
For all the details on how you can be a speaker at the SMPS SWRC click here: Speakers
Download Speaker Information Form Here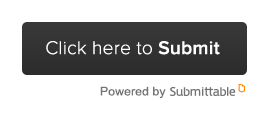 SUPER EARLY BIRD REGISTRATION OPEN NOW!